Date
Location
Tickets
8:00 PM - SAT 1/18
MIAMI BEACH JCC
Buy
Florida Premiere
Latter Day Jew
Directed by Aliza Rosen
USA | 85 minutes | 2019
Converting to Judaism isn't something to be taken lightly, but that doesn't mean it can't be funny. Comedian H. Alan Scott is known for his appearances on Ellen and The Jimmy Kimmel Show and hosting a popular Golden Girls podcast, but things get personal when the gay, ex-Mormon embarks on a religious journey that culminates in his own bar mitzvah. Scott's hilarious quest is front and center in this personal film that intersperses his own standup with chats with prominent Jewish comedians like Judy Gold and clips from famous onscreen conversions (Sex and the City, Family Guy). Determined to be "the best Jew he can be" before becoming a man in the eyes of Jewish law, Scott's adventure takes him to Israel where he participates in Tel Aviv Pride, learns how to blow the shofar, and gathers the religious accoutrements necessary for his bar mitzvah as an observant and stylish Jew. A coming-of-age story about a person who literally finds his tribe and sets out to develop an authentic self, Latter Day Jew is a tender tale of self-discovery layered with comedy, pathos, and unadulterated joy!
Comedian H. Alan Scott and Producer Todd Shotz will be in attendance to introduce the film and participate in an extended conversation with the audience afterward.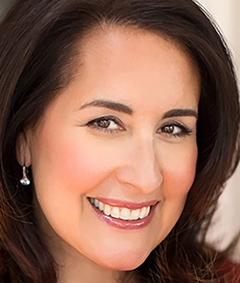 Aliza Rosen is a television and film producer based in Los Angeles. She is the Senior Vice President of Development of Documentaries for MAK Pictures, a full-service production company for unscripted content.
Director
Aliza Rosen
Countries of Production
USA
Year of Presentation
2019
Language(s)
Premiere Status
Florida Premiere
Runtime
85 minutes
| | |
| --- | --- |
| Principal Cast | H. Alan Scott |
| Sponsor(s) | Dr. and Mrs. Elliott and Tracey Stein |